OBU alumnus Marcello Gomes and his daughter, OBU student Bruna Gomes, talk about how scholarships from OBU changed their lives.
Martha Jones, mother of an OBU student, tells how financial aid made OBU affordable for her family.
OBU's average annual cost is one of the lowest of all major universities in Oklahoma.
OBU ranks as one of the most affordable private Christian universities in both Oklahoma and the nation. See how OBU compares to the competition, as well as how OBU beats the state's major flagship university and other private universities as well.
With every new student receiving a guaranteed minimum scholarship of $7,000 per year, with most receiving more, OBU makes a private, world-class, Christian university education affordable.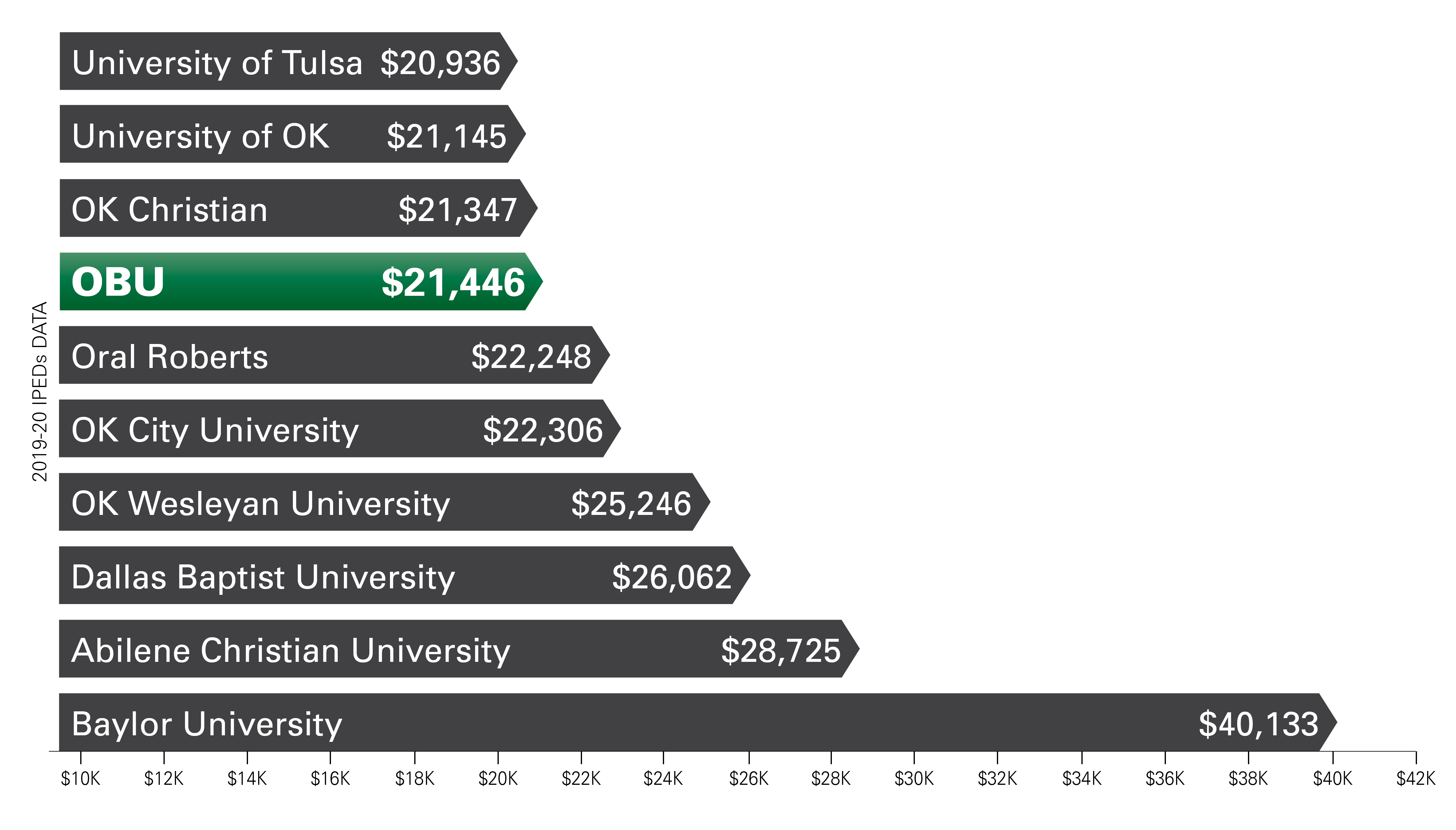 Source: U.S. Department of Education College Scorecard
Financial Aid Assistance
OBU is committed to helping students from all financial backgrounds achieve their dreams of a high-quality Christian education. Our financial aid counselors will work with you to build a financial package just for you. Let us walk you through the financial aid process. You'll be glad you did.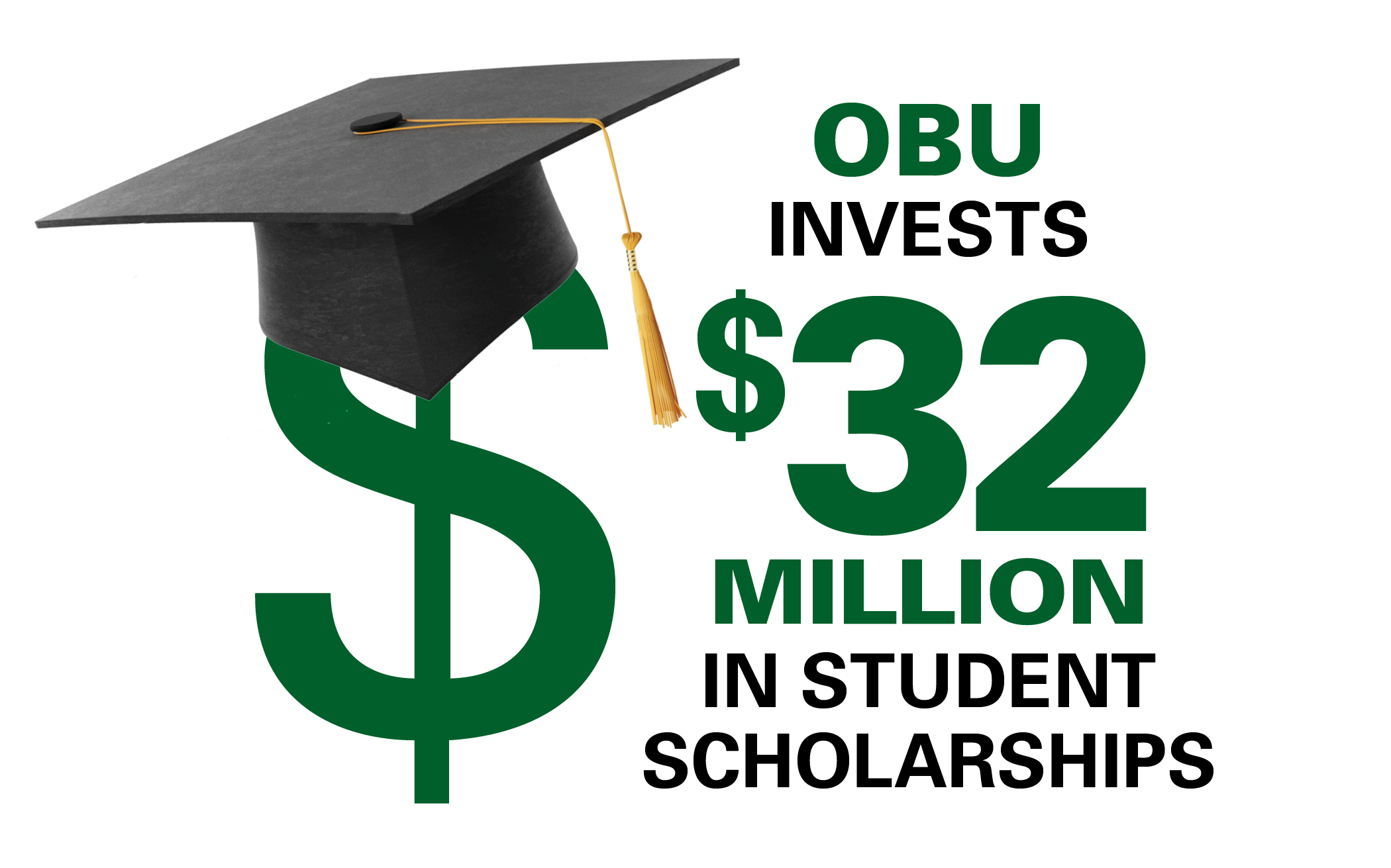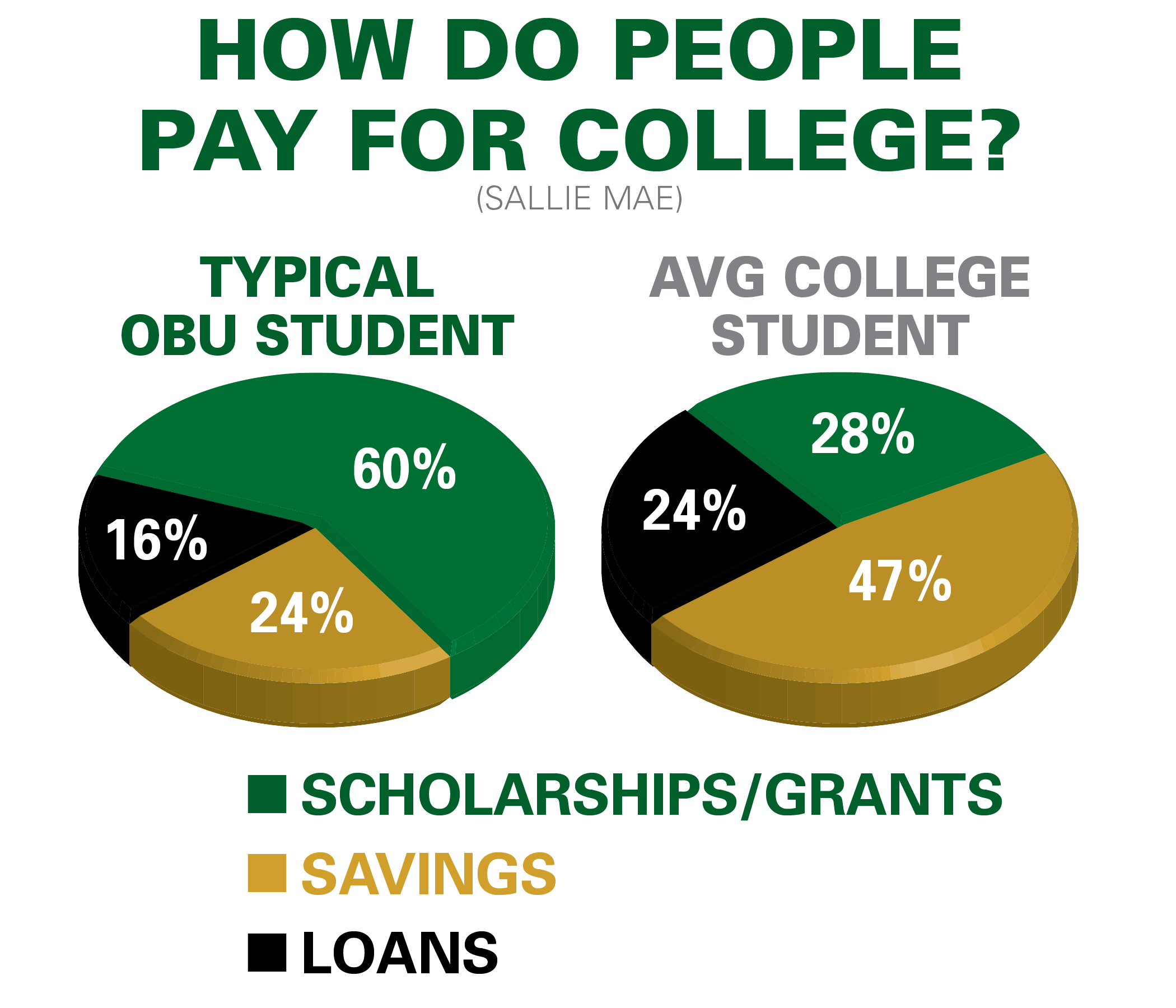 Tuition and Fees (Fall and Spring Combined)
2020-21

| Subtotal | $39,072 |
| --- | --- |
| Tuition | $27,912 |
| Fees | $3,440 |
| Housing and Meals | $7,720† |
2021-22

| Subtotal | $39,990 |
| --- | --- |
| Tuition | $28,610 |
| Fees | $3,440 |
| Housing and Meals | $7,940† |
†Housing cost is based on standard dorm-style housing
---
Freshmen will incur an additional charge for meals during J-Term depending on student's choice of plan.
All first-time freshmen are required to attend J-Term. They may select one course from the First-Year Experience (FYE) selection that will be paid with an OBU scholarship. J-Term courses that are not FYE will be charged at the J-Term rate ($698/hour in 2021, $715/hour in 2022.) A J-Term housing scholarship will also be applied to cover the cost of J-Term housing as long as the student paid housing charges during fall or spring.